STRENGTHEN • ASSIST • EXPAND
WELCOME TO THE
BUSINESS & ENTREPRENEURSHIP CENTER
AT NAPA VALLEY COLLEGE
The BEC works with private, public and non-profit resources to build strong, sustainable and successful businesses resulting in wealth creation, job creation and retention, and better economic health in California.

INNOVATIVE FUNDING FORUM
From Traditional Finance to Crowd Funding
Ideal for local entrepreneurs, business owners & managers, innovators & community leaders, this forum includes a dynamic panel looking at current strategies to access capital. Join us Friday, Sept 19, 1 to 3pm.
The North Bay Innovation Week is happening in Marin, Sonoma and Napa Counties September 15th to 19th. To see all events for the week go to: http://northbayihub.com/north-bay-innovation-week/

For information or to register for the Innovative Funding at Napa Valley College September 19th, follow the links below:
---
Fall NxLevel Entrepreneurial Training Scheduled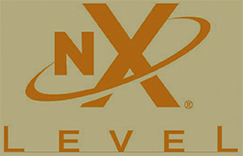 Improve, Expand or Jumpstart Your Business! NxLevel is an intensive course for current business owners or those just about to start, helping you develop a comprehensive business plan to guide future growth.
The 12-week intensive course costs $375, including materials. Add a spouse or partner for only $50! Attend our orientation to learn more about what NxLevel can do for your business.
Orientation is Wednesday August 27 from 6 to 8 pm at the Napa Valley SBDC.
---
Two Entrepreneurship Classes Offered for Fall
Napa Valley College is offering two entrepreneurship classes for Fall 2014:
Entrepreneurial Opportunity Analysis (BUSI 141) covers the current economic, social and political climate for business ideas. In this class, you learn to determine the feasibility of your business idea, testing your business concept through market research. Classes are on Saturdays from 8am to 12:50pm, from 8/23 through 10/18.

Entrepreneurial Business Plan

(BUSI 143) covers the full planning process, including location, organization, staffing, record-keeping, marketing, financial, and legal considerations. Great whether you are looking to buy or start a new business. Classes are on on Saturdays from 1pm to 4:50pm, from 10/19 through 12/20.
Take them both and help your business soar!

---
Business Plan Competition for Young Entrepreneurs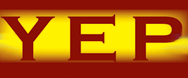 Announcing the 7th Annual Business Plan Competition by the Youth Entrepreneurship Program! Entrepreneurial high school and college students (ages 14 to 27) compete to win:
High School Division Winner - $500 Cash
College Division Winner - $1,000 Cash
Thursday, Dec 4: Deadline to submit business plans

Friday, Dec 5: The 5 top business plans for each division are chosen

Saturday, Dec 13: The 10 final contestants present their business plans to a panel of judges -- High School and College Division prizes awarded!
this
Copyright ©2011 • Business & Entrepreneurship Center at Napa Valley College •
Contact Us